We have everything in stock that you need to rent wedding tuxedos that will make your night special and save money!
Complete Rent Wedding Tuxedos Package –
Wedding Tuxedos Package – Jacket, Shirt, Pants, Tie, Vest or Cumberbund, Shoes! No Hidden Fees for our Wedding Tuxedo Rental.
When you need to rent wedding tuxedos for your wedding party we have a huge selection for you to choose from. We have something for everyones distinct taste on their wedding day. Our wedding tuxedos come in great styles for you to choose from. When you rent wedding tuxedos sometimes seems like it can be a very difficult process, but we make finding tuxedos for wedding rental fast and fun. Our trained staff will listen to what you are looking for and then help guide you through our wedding tuxedos inventory. Together we will come up with a great style that you will be extremely happy with. Our wedding tuxedo rental is all inclusive and there are never any hidden charges. With our knowledge of wedding tuxedos and your individual style we can make your wedding day a special one. We have a large selection of fashionable tuxedos for wedding styles, that include a huge assortment of colored ties and vests that really make these wedding tuxedos look sharp. We also provide tuxedo shoes to you at this amazingly low price. Everything that you need for you wedding tuxedos is included in the price, so you can rest assured that everyone will be happy with the way they look and the money that they save!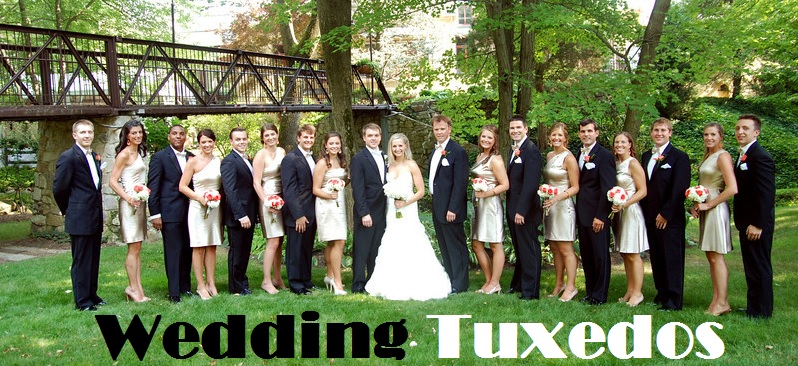 Wedding Partners